Greetings all,
A Taiji student charts the progression of his growth in the fundamentals of Taiji.
He uses informative drawings captioned with interesting insights.
It's from a Chen POV but might want to check it out anyway.
http://brisbanechentaichi.weebly.com/skill-knowledge.html
***Note:
Some of the drawings in this post may not display completely.
Visit the link above if you would like to see them in their entirety.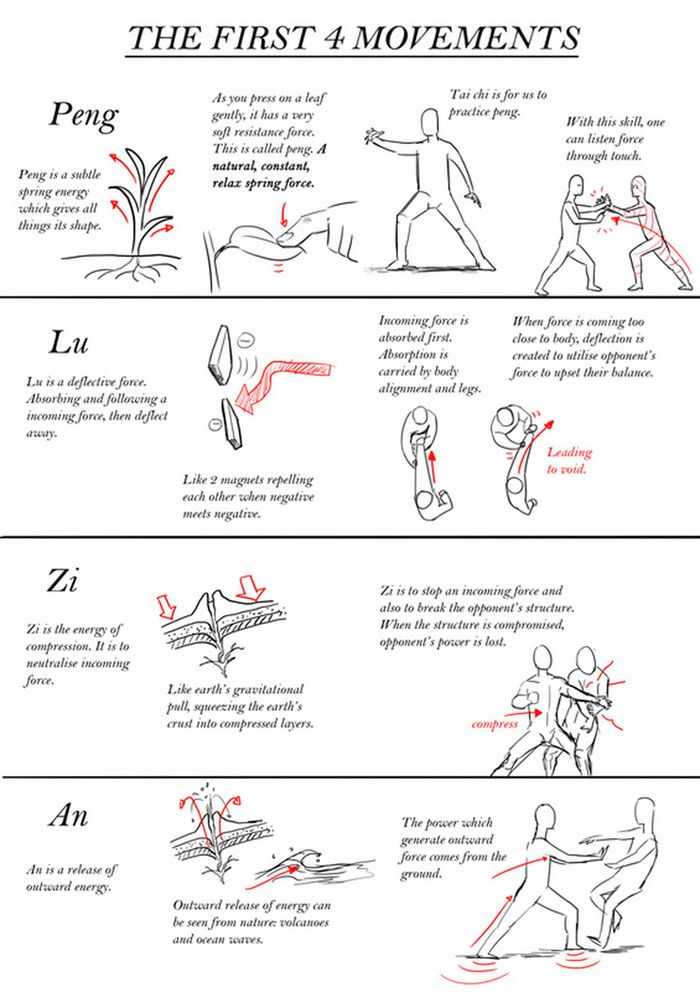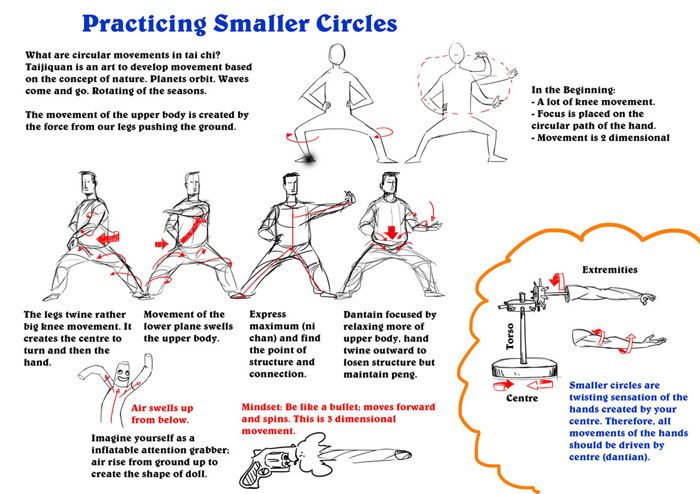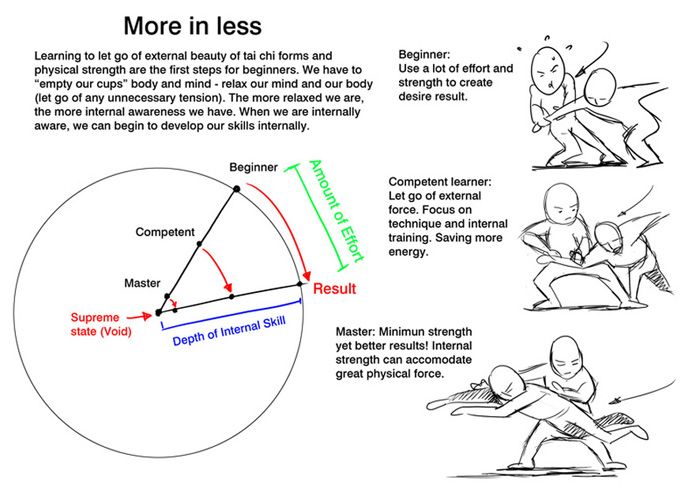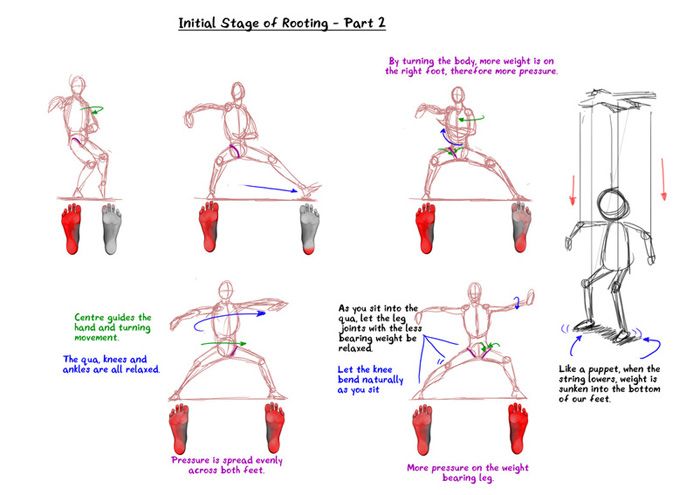 Buttock, Kua and Dang

Buttocks:

Follow direction of the spine

Perpendicular to the ground

Avoid protruding buttocks or tucking in too much – this may create tension and prevents legs from moving freely

Kua:

Kua needs to be relaxed

It's purpose is to facilitate the coordination of upper and lower body movements

Turning of the waist from left to right and shifting of weights in the legs rely on kua being relaxed and loose.

When the kua is relaxed, the weight burden on legs increases. If legs are not strong enough, the kua will tighten. As a result, knee extend over the toes, abdominals and chest stick out, and the body leaning backwards.

Relaxed kua + smooth turning of waist = smooth weight transferring. From this, upper body is able to realize lightness or solidity.

Dang:

The shape of the legs when in a stance.

The overall look of the stance (from pelvis downward) should be like an up-side-down 'U' and not like a 'V' shape.

Muscles in the inner thigh have the feeling of slightly pushing outward.

The dang should be light, flexible and relaxed.

Collapsing dang: when buttocks drop below level of knees.

The angle of bent legs should not be less than 90 degrees.

Keeping the dang rounded and opened increases strength in the legs.